For NW6 Carpet Cleaning Use Our West Hampstead Cleaning Company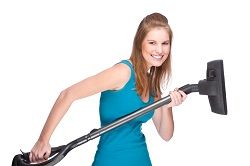 Carpets add a lot of beauty and comfort to the home, but they can be quite tricky to look after. Carpets tend to get dirty rather quickly, and for health as well as aesthetic reasons it is essential to clean them regularly. If you find that you don't have the time or the energy to take care of the carpets in your home, there is another solution: you can have them professional cleaning by a cleaning agency like West Hampstead Cleaners. Our West Hampstead carpet cleaners are known for their excellent results and affordable prices. You are welcome to get in touch with us at 020 3743 0184 for more information.
There are several reasons why you should consider having your carpets cleaned by a professional cleaning company. For starters, it will save you a lot of time and effort. In this day and age we barely have any time for our families and ourselves, so taking on yet another task is not only difficult but also ill advised. Why weigh yourself down with a task that can be done much better by the professionals?
Let Us Deal With Your West Hampstead Carpet Cleaning in NW6
Secondly, it goes without saying that a professional carpet cleaner will most certainly be able to get better results than you. Our NW11 carpet cleaners have the right tools, supplies and experience for the job. When you attempt cleaning carpets on your own you'll only have access to a vacuum cleaner, some supermarket-variety detergent and a few old washcloths. Our West Hampstead cleaning team, on the other hand, with its industry-grade cleaning solutions and antibacterial detergents and the latest equipment will be able to get a much more thorough job done.
Another added advantage of having your carpets professionally cleaned is that you can enjoy a beautiful home for much longer. NW6 professional cleaning delivers better results which means they also last much longer than a bit of superficial vacuum cleaning over the weekend. When you have your carpets cleaning by NW3 professional cleaning companies the results will last much longer and you'll get more wear out of your carpets. This will also extend the life of your carpets.
Save Time with Expert NW6 Carpet Cleaning Agents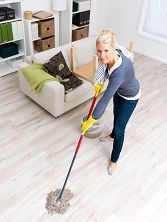 Keeping carpets clean can be quite a challenge because they're rather vulnerable to all sorts of damage. Carpets experience a lot of footfall, which tends to wear out the fibers and affect both the strength and the colour of the weaving. Food and drink spills are a common source of anxiety for most homeowners. Tears and burns are another common problem that you might face. These are issues that affect the appearance, quality, longevity and cleanliness of your furnishings and should thus be taken care of immediately.
Our NW11 carpet cleaning services are especially popular with pet owners. Anyone who's ever had a pet in the house knows just what a nightmare it can be to have to pick out tufts of fur from the carpeting. Your beloved furry friend can't help but shed and yet you can't quite leave your carpets looking like a mess. It's ugly and it's unhealthy! Call our cleaning contractors for help with brushing out hair and fur trapped in your carpet fibres. Our cleaners West Hampstead will also vacuum up all the collected fur to make sure nothing gets loose. Now you can go ahead and enjoy time with your pets without having to worry about keeping them off the carpeting and upholstery.
To create a regular NW6 carpet cleaning schedule with our West Hampstead cleaning agency, give us a ring at 020 3743 0184.
Save
Save