For NW6 End Of Tenancy Cleaning Use Our Professional West Hampstead Cleaners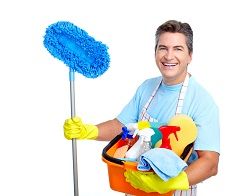 If you are moving out of your current home anytime soon, one of the first tasks you will need to plan for is the West Hampstead end of tenancy cleaning. End of tenancy cleaning, as the name suggests, refers to having a house cleaned and organised before you formally hand over the keys to the landlord. Cleaning an entire house thoroughly when you already have so much else to do might not seem very doable, which is why we recommend using our NW3 professional cleaning services. Our end of tenancy cleaning service is known to be some of the most effective and affordable in town. Give West Hampstead Cleaners a call at 020 3743 0184 to find out more.
If you hadn't thought of end of tenancy cleaning up until now, it is important to start planning for it right away. Whether or not your landlord has asked for the same, as a conscientious tenant this is one gesture of goodwill that you must plan for. Not to mention, doing so will help you save money on your initial renter's deposit as your landlord will be less likely to find any faults with the state of the house after you've had it cleaned. Another important advantage of West Hampstead end of lease cleaning is that it helps ensure you haven't forgotten anything behind in the old house and it gives you a chance to pack and move properly. Our NW11 cleaning agency has helped many families plan their end of tenancy cleaning during home removals.
A Perfect Domestic Cleaners Company in West Hampstead, NW6
Our West Hampstead domestic cleaning services are designed to guarantee you a smooth transition from one home to another. While our professional cleaners look after the house and clean everything you can focus on packing, moving and getting enough rest in between. We understand that shifting homes is never easy and at such a time the last thing you need is to worry about yet another stressful, physically challenging task. When you're looking forward to starting a new chapter in your life allow us the opportunity to help you close this one in the most effortless and worry-free manner. Our NW3 professional cleaners will help settle the house while you plan for other things.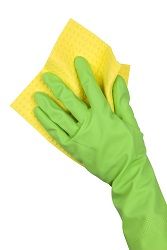 Professional end of tenancy cleaning services are a great way to save on time and effort. If you hire our NW11 cleaning contractors you don't have to worry about taking out time over the weekend or finding a few hours after work every day in the days leading up to your home removal. Our West Hampstead house cleaning services involve getting the entire house into tiptop condition in a few short hours and all you have to do is give us a call at 020 3743 0184. West Hampstead Cleaners will send over a home cleaning team on the designated day and take care of the rest.
Amazing Deals on All Our NW6 Cleaning Services
Our cleaning services include a variety of tasks, ranging from oven cleaning and kitchen cleaning to sofa cleaning and upholstery cleaning. Depending upon the current state of the house, your budget and the kind of results you want you can choose between a lot of different cleaning services to put together a really neat NW6 end of tenancy cleaning package. Our cleaning contractors NW3 would be glad to help you decide which services you need and whether or not you've got any niche cleaning requirements that will need extra attention.
If you would like to learn some more about our end of tenancy cleaning services please give our cleaning contractors a call at 020 3743 0184. Our cleaners will be glad to be of service to you!
Save
Save